Preparing Australian agriculture for climate change
CRSPI – the Climate Research Strategy for Primary Industries – is a partnership between organisations that invest in climate research, development and extension (RDE) for Australia's primary industries.
In short, it brings together the research and knowledge that the Australian agriculture sector needs to adapt to a changing climate and reduce emissions.
Through their collaboration, the CRSPI Partners work together to:
Identify key research organisations and specific skills and capacity
Prioritise and direct their research funds on priority climate research
Collate and disseminate relevant research findings
Provide information and tools to their constituents to help them adapt their practices
Communicate with government and policy makers on key climate change issues facing primary industries
Climate change demands a coordinated strategy to both reduce its severity and mitigate its impacts. An effective response from the sector to climate change is beyond the capabilities of one industry or group to deal with on its own.
While it is important for individual industries and organisations to address climate changes issues specific to them, CRSPI provides a 'big picture' view, enabling all stakeholders within the sector to work together.
In many ways, innovation is the key to success – it is the only way the sector will be able to prosper in a changing climate. Innovation comes from focused research and development.
CRSPI provides a platform for government and industry research providers to coordinate their efforts. It works to identify and stimulate opportunities for partner-led collaboration and investment. It also helps avoid wasteful duplication of work among partners.
What is the CRSPI strategy?
CRSPI sits under the National Framework for Research, Development and Extension (RDE). The CRSPI partners have worked collaboratively over the last 10 years, guided by a clear RDE strategy, which is now in its third phase.
Strengthening the connection between RDE investment and industry outcomes is the core value proposition for continuation of the partnership in Phase 3. To achieve this, the strategy includes:
A focus on industry adoption and application of current and new research outcomes that build industry preparedness
Research that demonstrates relevance to industry and policy
Collaboration that leverages national and international science capabilities
Communication and information that are shared among partners on industry, government policy and research developments
Collaborative funding opportunities that are proactively identified and communicated to partners
New knowledge that can be interpreted in the business context of primary industries
Three key focus areas have been identified:
Focus Area 1: Adaptation
Adaptation to a changing and variable climate.
Focus Area 2: Reducing Emissions
Emissions intensity and markets.
Focus Area 3: Business & Policy
Climate change in business and policy.
These focus areas will be addressed through RDE collaboration and ensuring that relevant knowledge is shared among the partners and their constituents.
CRSPI operates through a Partnership Agreement and is governed by a Coordinating Group made up of CRSPI Partner representatives. AgriFutures Australia administers CRSPI and hosts the Secretariat.
The Coordinating Group is responsible for:
Setting the strategic direction

Oversight of the operations of the CRSPI Secretariat and Manager

Overseeing the allocation of committed funding

Guiding planning and coordination of CRSPI activities

Reviewing the performance of the Strategy

Promoting and representing CRSPI to its partners and external stakeholders

The CRSPI secretariat is funded by annual partner contributions. The Secretariat is responsible for delivery of agreed activities which include:
Coordinating and facilitating collaborative discussions

Hosting collaboration forums and the CRSPI Conference every two years

Maintaining a stocktake of partner investment in climate change research

Sharing knowledge about emerging issues

Communicating and promoting research priorities and gaps with industry, government and research providers
Find out about the latest projects being undertaken by CRSPI partners to help the Australian agriculture sector adapt to a changing climate and reduce emissions.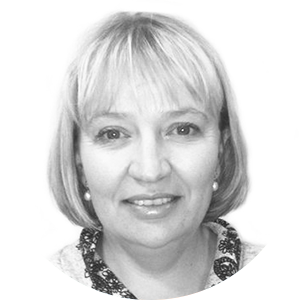 The CRSPI Manager, Ms Anwen Lovett, can be contacted through the Secretariat.